The Ancient Harbour of Lyme Regis is Krakens seaside home. Join Kraken to smell the sea, feel the tug on a mackerel line, and absorb the magic:
 
Kraken is a lovely looking fishing vessel- registered with and licensed by The MSA. Full safety equipment on board; DGPS(satellite navigation); echo sounder. She was built in 1996 by her proud owner/skipper: Nick Williams.
 
Nick Williams is a more than capable boatman with 15 years experience of running his own boat. He grew up in Lyme Regis surrounded by boats and fishing- he knows well the local coastline, the fishing, the wildlife, and his hometown. A feature of your boat trip with Kraken will undoubtedly be your friendly skipper- Nick Williams.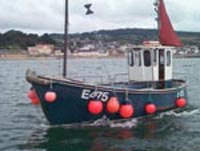 Your coastal trip aboard Kraken sets out from The Historic Cobb at Lyme Regis and into Lyme Bay. Sightseeing the Jurassic cliffs of The Black Ven landslides: famous for their fossils, and the breathtaking scenery of The East Devon Undercliffs. Nick Williams-your skipper- is there for an informal chat about walks, beaches, fossils, and all the unexplored corners of the local seaside.
 
Fish if you wish! All gear is provided for any adults or children wishing to tow a mackerel line- a very straightforward way of fishing for mackerel. Nick Williams- your skipper- is there to show you how.
 
What Nick says: "On par with The Grand Canyon, this part of the Devon/Dorset coastline has been granted World Heritage Status. I love driving people along here, especially if they haven't seen it before. Some trips have seen dolphins in this part of the bay. The same pod can now be recognised by the local fishermen returning each year. People lucky enough to watch them playing in the waves are just captivated."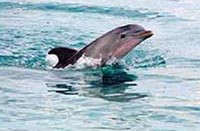 Kraken is fully licensed to carry a maximum 12 passengers.
 
Families, pubs, clubs, schools, birthday parties, ALL WELCOME.
 
Daily, May- September.
 
Contact Nick Williams by ringing 07974 796 002
Nick will meet you outside the RNLI lifeboat station- Lyme Regis Harbour. Bookings are advisable- or just turn up!
Social Share